---
Creative, Professional, Secured Experience with ChromaCam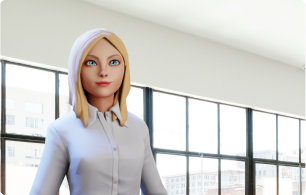 Build your Avatar easily using the newest metaverse technology and add to your Chromatar collection for a fun and engaging experience.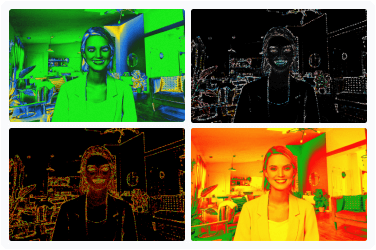 ChromaCam harnesses AI and machine learning technologies to segregate the background.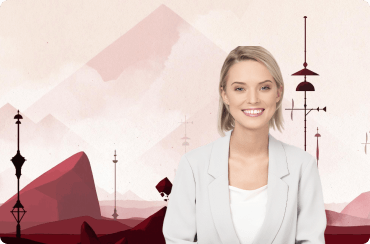 Creating a seamless face-to-face meeting through streaming engagement with content.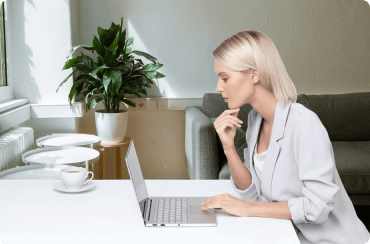 Get real-time, studio-like functionality simply from your desktop or laptop at anytime, anywhere.
---
Chromatar, Your Virtual Avatar
Build your own avatar or choose from our diverse set of avatars and place it in any virtual environment for your video meetings. Your Avatar tracks your movement and speech as an animated virtual you.
*Hand tracking will be available in future updates.


Learn More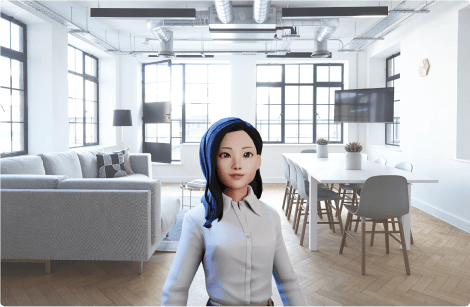 ChromaCam
Business
Make your video meeting office setting secure and private with ChromaCam business.
Try for Free
Work from anywhere
ChromaCam allows you to replace your background or blur your background where ever you go.
Use on your existing video conferencing solution
ChromaCam works on all the latest video conferencing softwares such as Zoom, WebEx, BlueJean, Microsoft Teams, Google Meet.
Present and build your brand
Add your own Microsoft PowerPoint slides in the background to add yourself into your presentation for a more immersive experience.
ChromaCam
Streamer
Make your next live stream memorable by replacing your background or blurring your background all without a fancy green screen.
Try for Free
Build your brand
Personalize your live stream today and build your brand with a custom background and logo.
No green screen, no problem
ChromaCam's dynamic green screen technology replaces your background and add your logo in the live stream with just your regular webcam.
Seamlessly integrated
ChromaCam works on both Open Broadcaster Software (OBS), XSplit, Twitch, Discord, and GameShow.
---
Seamlessly Integrated
ChromaCam can seamlessly integrated with all the leading video chat apps.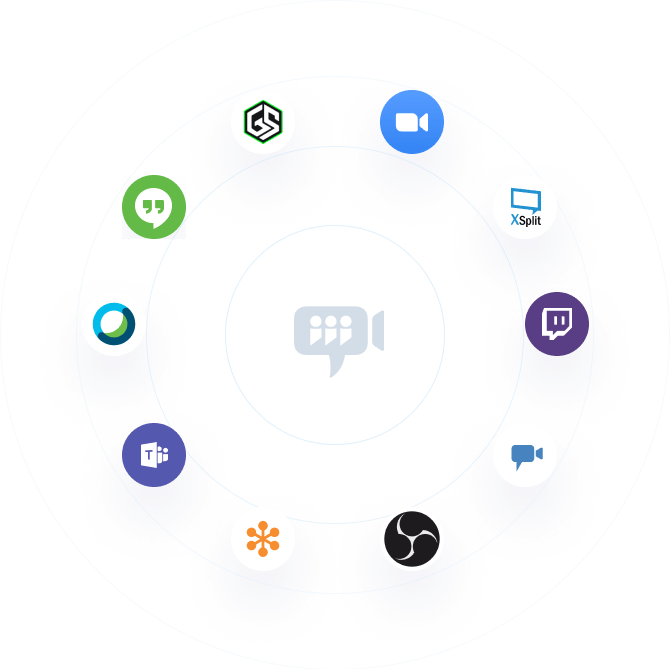 Want to add ChromaCam to your own video application? Learn more about our ready-to-integrate SDK tool.
Contact us
---
How to Get Started in ChromaCam
ChromaCam Lite
Free
Try out avatars
Virtual Green Screen
ChromaCam watermark
Limited background blur
Standard image backgrounds
Limit on frames per second (FPS)
Try out video backgrounds
Compatible with
ChromaCam Pro
$ 2.08 6.99
per user/monthper month
$ 24.99 annually
Full background blur
No ChromaCam Watermarks
Custom backgrounds & logos
Support for PowerPoint slides
Use with any video conferencing service
Twitch bot
Streaming effects
Compatible with
Apple M1 chip or Intel 6th generation and higher.
ChromaCam for Mac doesn't include streamer mode at this time.
ChromaCam Enterprise
Contact us for volume purchase or business inquiry.
Our specialist will reach out for your question.